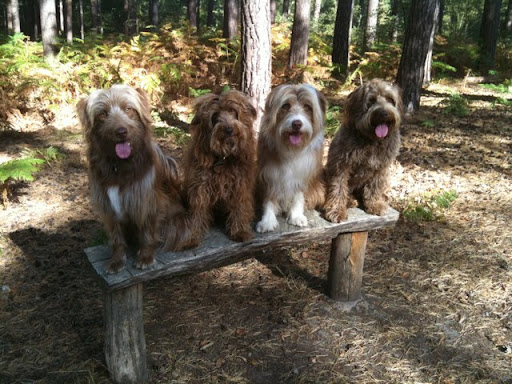 I have finished all my agility shows now. Serious winter training starts now, re training all the things I've let slip over the last few months.
I will post about the shows over the next week and add video as well when I've downloaded it.
In the meantime I just wanted to post this pic I took of my 4 boys last week on our walk.